Getting close to guild level!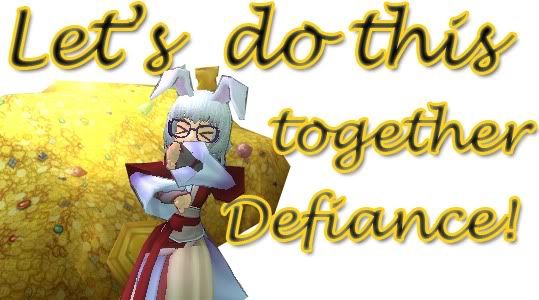 After a long while of hard work and dedication Defiance is finally reaching level five guild! We are almost fully to our fame but one issue is here- it costs 15,oooG to upgrade our guild. As leader i've already decided I will pay 1/2 of the cost off the bat and see how everyone contributes to helping us get the rest. Donating your spare gold will help us out in a big way so I urge you to help out. I've already seen some big contributions from fellow members and i'm excited to see everyone chipping in.
We've come a long way Defiance and let's keep growing!

Site updates:

New Poll
Added New Forum "Creative" with Fan Art and Writing section.
Added "Self Help" section with links to the various guides on Eden Eternal.
-Kiba