Guide from trew01
1) download ventrilo at
http://www.ventrilo.com/download.php
click to download client version 3.0.1 (do not download the Alpha version)
2) After installation follow these steps. I have provided pictures to assist those who have never used the program as well.
Creating a user and connecting to the server.
User:
1) Find the user
2) click the -> to create a new user
3) Click the new tab
4) After creating a name you want people to see you as hit ok and move onto the next step.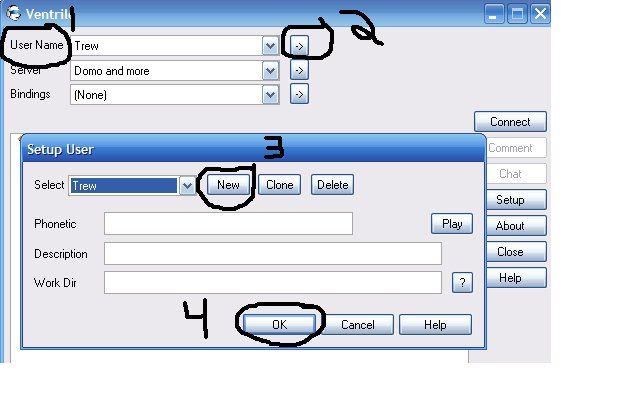 Server setup:
1) Find the Server option
2) Click the -> to open the server settings
3) Click New to create a connection to the server
4) Where it says Hostname or IP enter the IP: Enter the Port number next:
Ask me ingame for the information.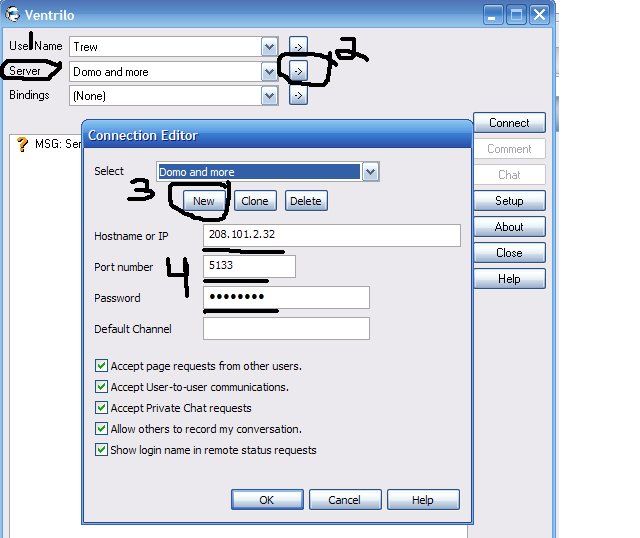 Once done click ok and click the connect button on the right hand side of Ventrilo.